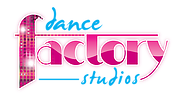 20% discount on the monthly fee
Do you have heavy feet? Do you wanna impress a girl? 

 Or do you want to improve your skills? 
Get your ESNcard and join Dance FactoryStudios.
The Dance Factory Studios, will benefit all ESNcard holders with the following discounts:
Free registration;
Free Experimental Class;
20% on the monthly fee
Monthly Free Pass 60€ turns to 48€;
Once a Week Free pass 45€ turns to 36€
Now, lets check the modalities:
Slow Waltz
Jazz Dance
Twerk
Salsa
West Coast Swing
Bachata
Afro House
Belly Dance
Burlesque
Suspense Yoga
Tango
Pole Dance
Kizomba
Ballet
Contemporary
And much more
For any more information visit the website https://www.dancefactory.com.pt/ or email them for anita@dancefactory.com.pt or ricardo@dancefactory.com.pt 
Are you still reading this? 
Let's Dance