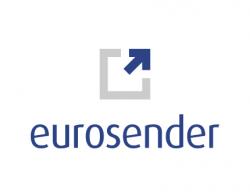 Use ESN Portugal promotional code ESNPORTUGAL and get a 6% discount in your orders!

Who is Eurosender?
Eurosender is one of the leading European booking engines for ordering door-to-door shipping services for various items such as luggage, packages, parcels, sporting equipment and more.
By aggregating demand of their customers, they gain bargaining power with couriers, allowing Eurosender to negotiate affordable shipping prices that are up to 70% cheaper than standard fares offered by couriers directly.
Eurosender is committed to offering the best price to service ratio on every route within the EU, working with only select local couriers. Eurosender has a logistics network comprised of only the best and most respected European couriers such as UPS, DPD, GLS, Swedish Post, ACS, DD Schenker and SEUR. 
How to proceed and benefits for you
Go to Eurosender
Choose from and to where you will send and click next
Enter delivery and pick up address and click next
Review your order and enter the promotional code 'ESNPORTUGAL' on the bottom right corner (just above the price tag)
Pay
Other information
For more information and help during the procedures please check Eurosender's website at http://www.eurosender.com/help
Eurosender - Simple. Reliable. Affordable.