ESN Lisboa gives you the best discounts on surf classes and equipment!
Your surf school in Lisbon! 
Gota D'Água has surf classes for all levels of learning, as well as a van available to pick up students at the center of Lisbon: Largo Luís de Camões, in Chiado. From here, they will take you to the best surfing spots.
If you to come to study in Lisbon and want to surf, they also have a surf house at the beach with rooms for students. If you decide to rent a room, they offer you surf equipment during your stay!
Lessons
1 lesson: 15€ instead of 30€
Pack 4 lessons: 55€ instead of 100€
Equipment
2 hours: 10€ instead of 15€
3 hours: 15€ instead of 20€
Whole day (9h-18h): 20€ instead of 30€

If  you have your friends to come over, take them to surf and they will have an ESN friends discount:
1 lesson: 20€ instead of 30€
1 lesson with transfer 25 euros instead of 45€
Take a look at their website in the Erasmus section for details.
If you want to book a lesson click here. 
If you are already addicted and you want to surf nonstop, click here.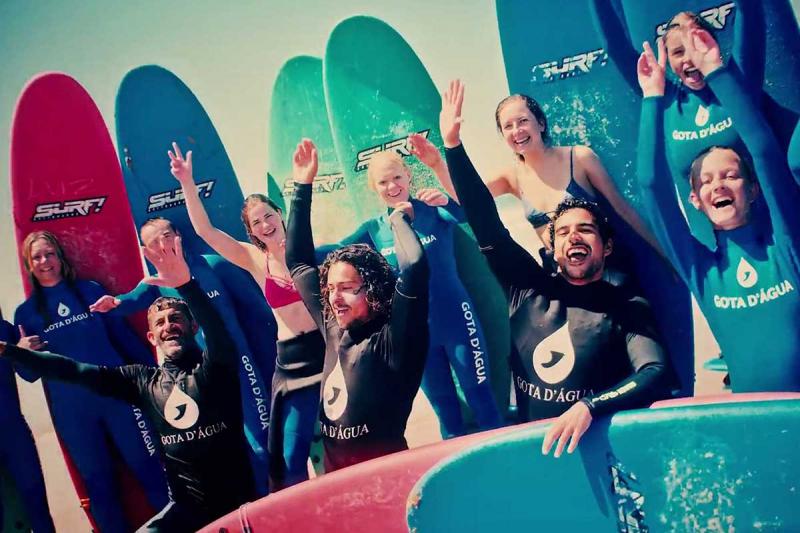 Any questions you may have feel free to contact us through our e-mail address: parcerias@esnlisboa.org