Get 20% off in Selina rooms and many other discounts with ESN Lisboa!
Selina provides guests with beautiful places to stay, travel, and work abroad indefinitely. 
Located just above the Cávado River, among untouched natural beauty, Selina Gerês is the ideal off-grid escape. Designed to reflect an unforgettable outdoor experience, our location is walking distance from Albufeira Gerês beach, a 7-minute drive to Peneda-Gerês National Park, and an 8-minute drive from the town center. Our private rooms, upgraded dorms, and luxurious lofts promise both comfort and style and if you're looking for something different, check out our glamping tents under the stars! Features include a bar, restaurant, movie theater, rooftop, a comfortable cowork space, yoga deck, and an outdoor pool.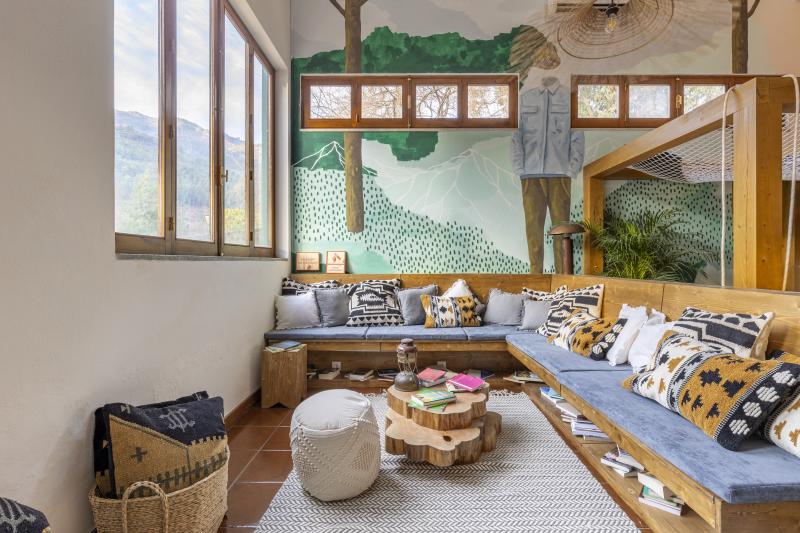 Wake up with on-site yoga, before tucking into a locally-sourced breakfast and heading to Peneda-Gerês National Park. Hike a number of incredible trails, cool down in one of the waterfalls, or head to the village and explore historical and cultural hotspots. Back at Selina, unwind by the pool or join fellow travelers up on the roof top with a cold beer. Enjoy movie night, cosy up with a glass of Portugeuse wine, or dance to our locally-inspired electro-set into the evening. Whatever your travel style, we've got you covered at Selina Gerês.
The discounts include:
20% discount on bookings with our promocode
10% discount on food & beverages in Selina restaurants, presenting the ESNcard
20% discount on Selina events, presenting the ESNcard
Sign into your ESNcard.org account and claim the promotional code!
Any questions you may have feel free to contact us through our e-mail address: parcerias@esnlisboa.org