The academic year has started a few weeks ago, so you already got around a little bit. Luckily you still have a lot of time to explore this beautiful city.
Here at ESN we've compiled a list of some of the amazing things you can during your time in Lisbon, so you don't miss on anything.
Have the best view of Lisbon at the São Jorge Castle
The São Jorge Castle was built in the mid-11th century, during the Moorish period, it saw the Romans fall to the Visigoths, experienced the brutal conflicts between the Arabs and the Christians, and witnessed the birth of Portugal. If the history doesn't attract you, the castle is definitely worth a visit if you want to experience the best view of Lisbon.
Have a surf lesson
From Carcavelos to Costa da Caparica, you have plenty of beaches to choose to practice this activity, less than 30 minutes from Lisbon. Portugal is a world-famous destination for surfing, offering beginner-friendly whitewater and point breaks for the pros. Don't forget to check the ESN calendar for the surf events, so you can catch the waves in great company.
Live a fairytale in Sintra
I'm sure you have already seen the colorful palace that seems straight out of a Disney movie on pictures. Just 40 minutes from Rossio by train, Sintra has its own micro-climate and feels like a magical place with its exotic vegetation and ancient palaces. This city on the top of a hill is a Its Unesco World Heritage you can't miss.
Be surrounded by nature in Monsanto park
Famously known by the Portuguese as the lungs of Lisbon, the Monsanto forest park is the biggest one in the city. If you're feeling sporty there´s no better place to go jogging surrounded by nature. You can also just lay in the park and have a picnic with your friends. Don´t forget to spot the abandoned building which offers one of the best views in Lisbon.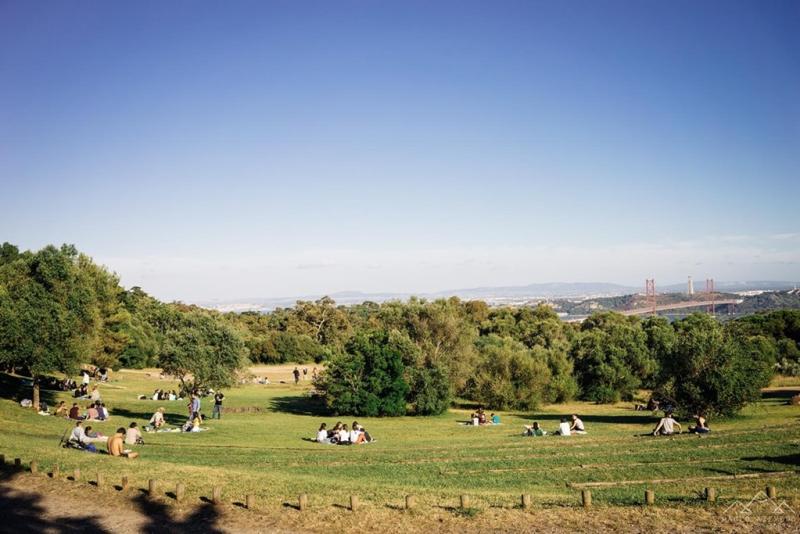 Take the tram number 28
This tip appears in every guidebook for tourists. The reason for it is that it is the only real public transport passing through the Alfama district. This way you can pass through the picturesque narrow streets without having to tire yourself up going up and down. You will be able to spot all the city's landmarks on what seems like a ride from a theme park.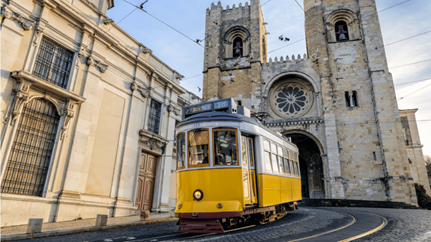 So, how many things can you cross off this list?